Waiting in line for hours to vote? Tummies grumblin? Pizza to the Polls is here to help. Send us reports of long lines and we'll send in the delicious reinforcements.
Launching for 2020 🚀
We're really excited to announce two new programs to help America vote
Report a long line
We need you to help us identify long polling lines full of hungry voters. Use this form to share a link to any tweets or instagrams that include evidence of the long lines and let us know where the polling place is.
COVID-19: We're going to be extra careful not to be a disease vector as the country and planet start opening back up after the pandemic - so we might not be quite as responsive to make sure no voters or delivery folks are put at risk.
Donate to the 🍕 fund
Waiting in line sucks. Waiting in line with pizza sucks a little less.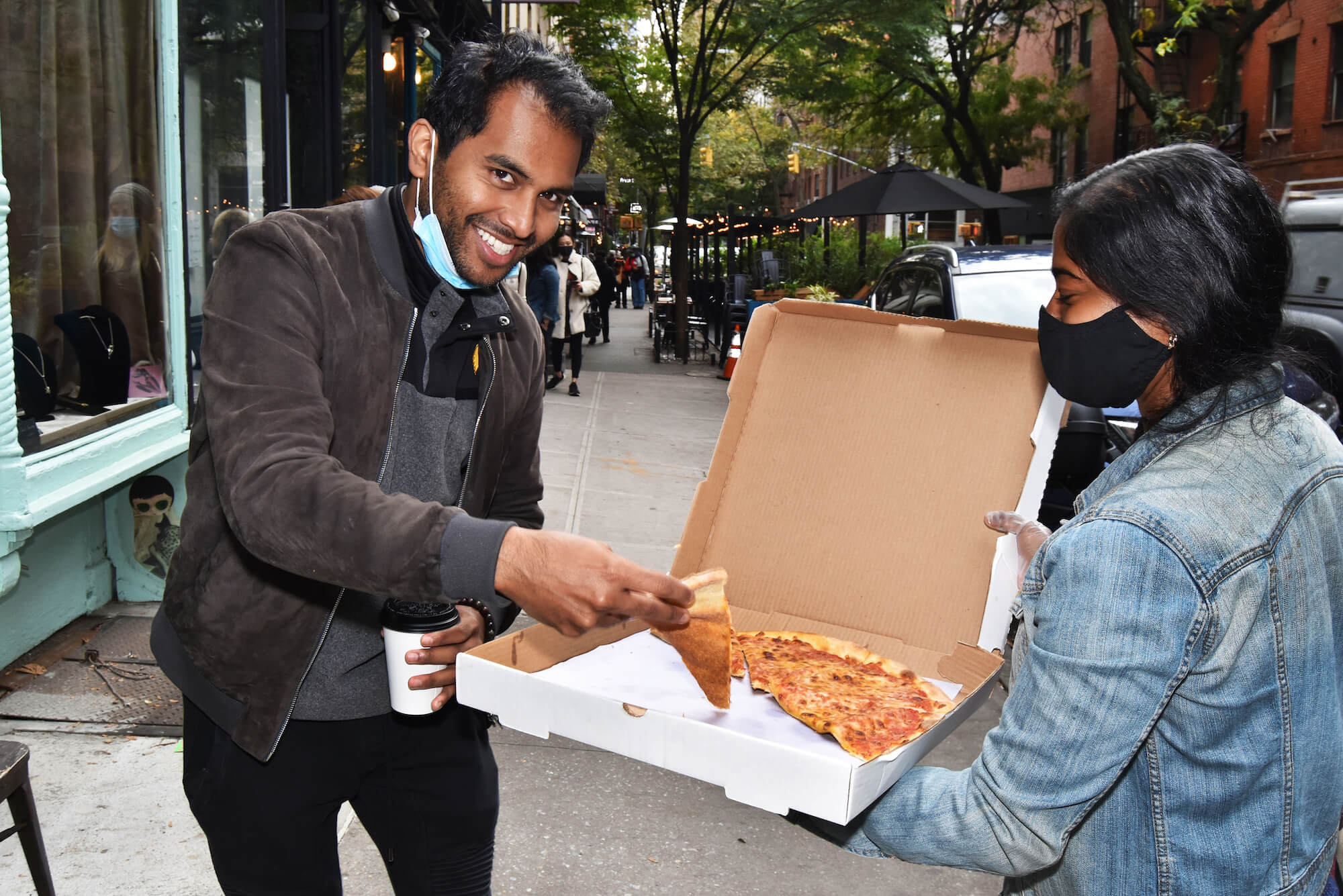 Help ensure that America's voters who are stuck in line don't have to wait with an empty stomach by chipping into the pizza fund today.
We'll use this money to order pizzas from local places and have them delivered wherever folks are stuck in line.